The Final Fortnite Runes Spotted at Volcano:
The Fifth and Final Fortnite Runes was spotted at the volcano, and the volcano also started to erupt.
In the v8.40 update, a metallic structure was added in the map at loot lake. And there have been runes that were spawned in different areas around the map. Players would have to find them and interact with them in order to activate the Structure.
The Symbol for the final Runes was seen yesterday in the Loot lake and the Rune was spotted at the volcano.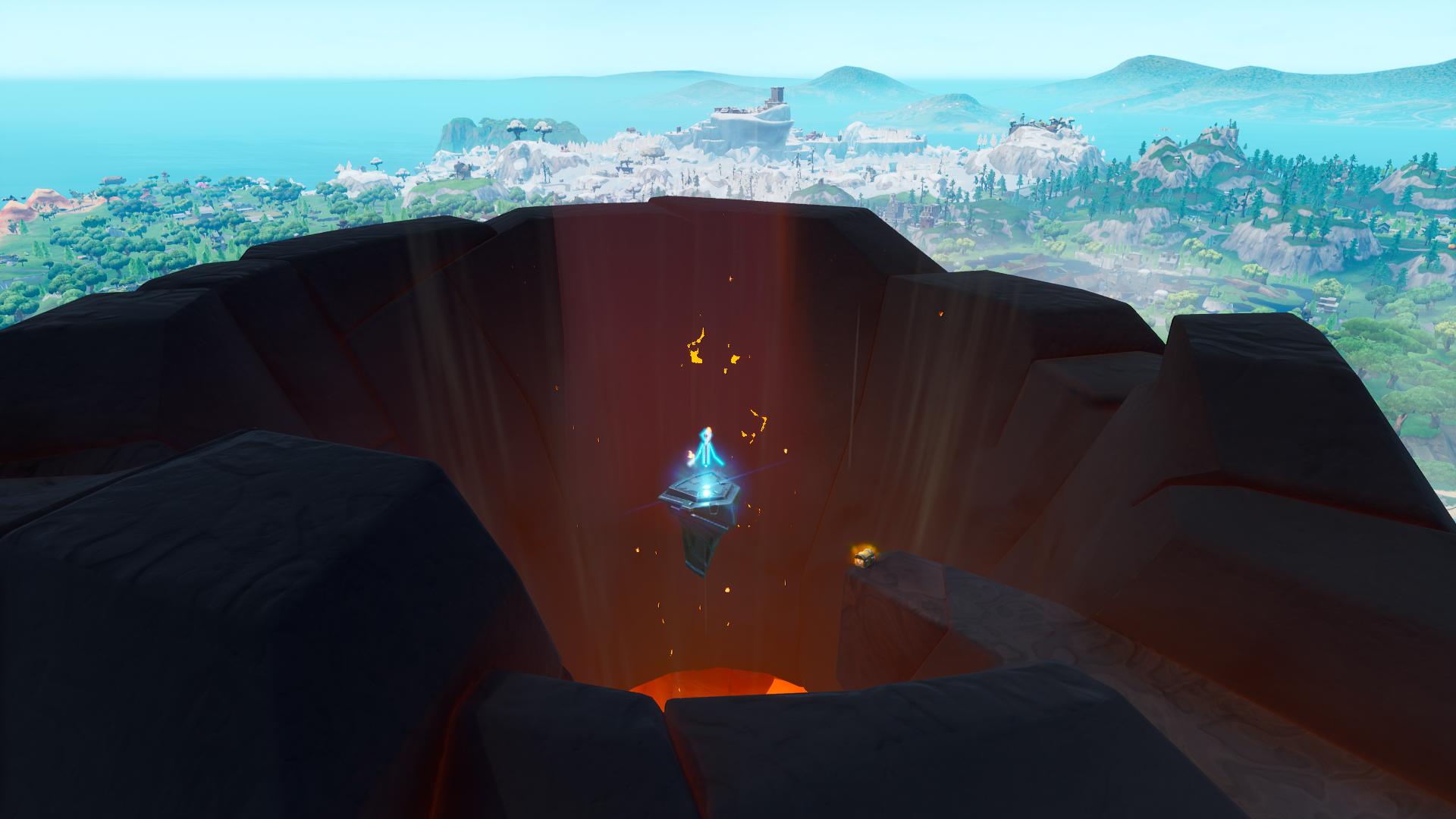 Looking at the Rune it looks some way related to the Volcano. And it is said that this final Rune is one of the fastest activated runes. Because you can see how volcano Started to Erupt after the Final Runes get Activated.
Rune #5 has now spawned.https://t.co/OI7dXEB0x9 pic.twitter.com/4fvI8xu9Cw

— FortniteBR – Info | Code: BR (@FNInformation) May 1, 2019
Just have one look at other 4 Fortnite Runes here:
The 4th Runes:
This Rune was spawned on the 3×3 grid mountain which was at the west of the loot lake. There was a 3×3 grid that has appeared and it seems there are three different colors that were showing, blue, red and green.
4th rune dropping (No shopping cart this time) from r/FortNiteBR
The 3rd Fortnite Runes:
This Rune was Spoted at the Factory near the polar peak and in order to activate this rune players nedd to dance infront of this rune.
The rune is currently at the factories near Polar Peak!

We all need to Dance!

DANCE!!! pic.twitter.com/DaFnGZghLB

— FortTory – Fortnite Leaks & News (@FortTory) April 25, 2019
The 2nd Runes:
This Rune was found hovering over the Loot Lake with 3 different Laser beams. In order to Activate and Place the Rune on its original Spot in loot lake Players need to give the damage to laser beams.
Here's a video of Rune #2's activation. pic.twitter.com/Ko9ztcpLBn

— Scenario (@iScenario) April 23, 2019
The 1st Fortnite Runes:
This Rune was Spotted in somewhere between lucky Landing and Fatal Fields. In order to activate this rune player need to hit damage to the rune. Then the Rune escape the Bulding and Land over the loot laky.
Epic trolled is… David aint destroying the building. pic.twitter.com/kL4oIUuzqq

— FortTory – Fortnite Leaks & News (@FortTory) April 21, 2019
For More interesting and Latest Update Gaming News Bookmark PUBGMOBILEUPDATE.COM or you can just Hit the Subscribe Button and Subscribe without using your Email.